It's hard to tell from this picture but there are 3 colours of colorbond in use here. The top-left and bottom-right quadrants are in Shale, the opposite quadrants are in Surf Mist and the vertical median is Windspray.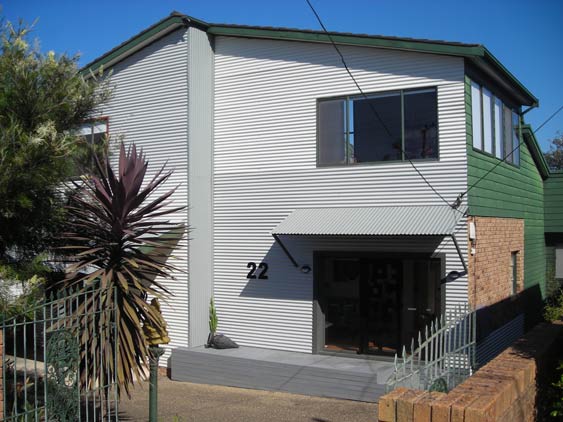 ---
Why would you colorbond your home?
Well, for a start you might have a home that is as ugly as ours!
Or you might be looking for a relatively low cost way to re-clad your house.
If you are going to start doing this kind of thing, the first thing you need is an up-to-date Will. And you can do that at a very reasonable price here …
Make Your Own Will
.